Custom Residential Design, Renovation and Remodeling

You hate surprises, and so do we.  That's why we ask lots of questions, and listen carefully.  We focus on your specific goals and lifestyle needs.  We craft a construction strategy based on your input, then execute according to plan.  Most importantly, we assign a dedicated project manager who'll update you frequently (daily, if you'd like) on our progress and any changes.  From start to finish, we're all about transparency and communication.

We always start with the tightest and most efficient schedule for your project.  But how we handle changes and material delays is what sets us apart.  We use our deep construction experience and Agile practices (borrowed from the tech industry) to anticipate, prioritize and adjust.  The result: our 98% client satisfaction rating for on-time completion.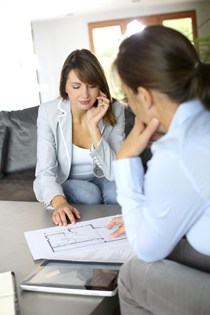 "Details matter, it's worth waiting to get it right."  – Steve Jobs

How true, and especially so for your unique renovation.  Projects are not all the same.  That's why we sweat even the smallest details.  It's the key to our delivering superior quality and craftsmanship, and exceeding your expectations.
During renovation, we're disrupting your space and routine.  We know that's a pain, so we try to minimize the mess and stress as much as possible.  We separate your living and construction areas with zippered dust barriers, and use heavy-duty floor protectors.  At the end of each day, we broom clean and vacuum, and organize our tools and materials so they're out of your way.  We're sticklers for job cleanliness.

We strive for honesty and integrity in our relationships.  Our core team is made up of talented and responsible construction professionals (a rarity in this industry).  These are people we've known and trusted for years.  For all new employees and trade subcontractors, we require background screening and verified references.  Anyone we send to work in your home, we'd readily have in our own.